Forum: General Discussion


About VirtualDJ and DJing in general

---
If you need extended support, contact our Support Team.
Forum Guidelines  (*) The moderators hold the rights to move or modify posts in order to keep the discussions clear or to facilitate the search.
Tema: Newbie question about RCA cables - Page: 2

Bigron 1, your last post was moderated, because you continue to violate the rules of the forum. I have asked you on several occasions not to write 3 consecutive post. You have been given leeway on several occasions, but that has to stop. I would moderate anyone else that violates this rule.
---
Mensajes Wed 21 Jun 17 @ 7:59 pm

Thanks so much for the help, bigron1!

One other question I have concerns the venue possibly having two speakers, one on each side of the stage. In such a situation, I'm guessing it's impossible to split one RCA-to-XLR cable for two speakers. What would I do in that case?
---
Mensajes Fri 23 Jun 17 @ 12:23 pm

The position and number of speakers should be irrelevant. For example a venue mixer I used recently also supplied music to a large swimming pool, and probably many other areas as well.
---
Mensajes Fri 23 Jun 17 @ 1:37 pm

It'll connect to an amplifier, correct?
---
Mensajes Fri 23 Jun 17 @ 7:33 pm

Out of the mixer, into the inputs on the amp. Outputs from the amp, to the speakers.
---
Mensajes Fri 23 Jun 17 @ 7:40 pm

The mixer, amp and speakers are the venues business, they might even provide a technician.

Yours is to supply a suitable signal to their mixer via the rca outs on your controller.

I'll repeat again..don't go into the red on either your controller or the venues mixer since it can damage their speakers.
---
Mensajes Fri 23 Jun 17 @ 7:56 pm

Here you go with some pics of a cable and adapters I always have with me for gig like yours.
You should find adaptors in any good musicstore.
I always prefer XLR if it is possible from any mixer.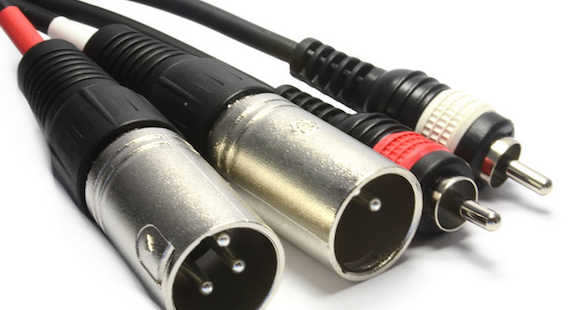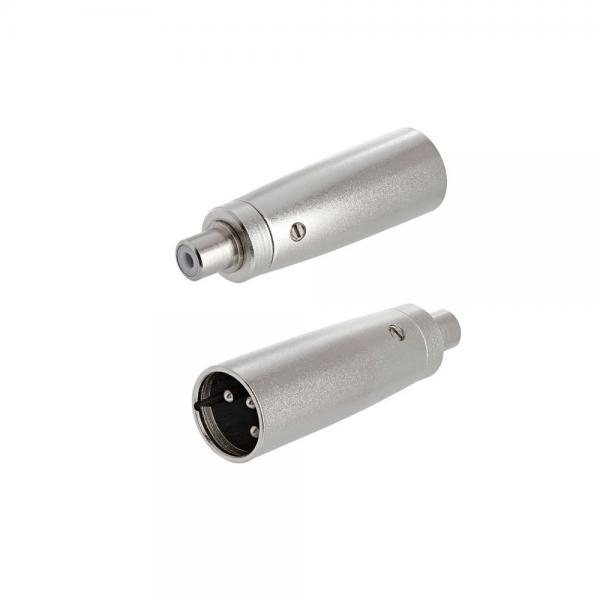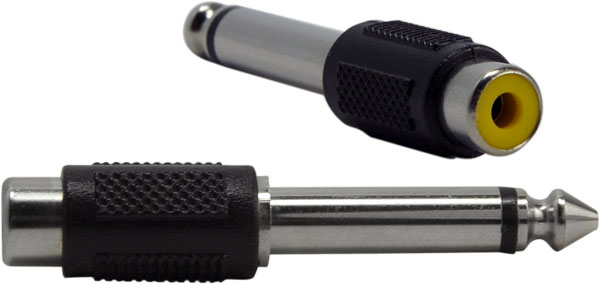 ---
Mensajes Sun 25 Jun 17 @ 7:30 am

Thanks again for the tips, guys. I've seen got in touch with the sound guy and he said all I need is my RCA and a 6.3mm jack, and he'll take care of the rest. I'll need an adapter like the one just above. He said 6mm but he meant 6.3, I'm assuming? 1/4, that is.

As for the VDJ audio settings, would I use the mixtrack for both master and headphones, or my laptop's own soundcard for both?


---
Mensajes Sun 25 Jun 17 @ 4:21 pm

You have realized that you have more than one sound card.
The internal laptop sound card could be used..but your have one built into your controller designed for the DJ.
So which do you think it's best to use?
Yep ..the Mixtrack card which outputs via the rca connections on the back of the controller.
So setup the Mixtrack in accordance with the VDJ manual.

Note: when my mc6000 sound card failed due to using the wrong power supply I used it as a controller but used the internal laptop card to get through the night. The sound quality was not great..but it worked. Job done.
---
Mensajes Mon 26 Jun 17 @ 9:40 am

Cheers, friends.
---
Mensajes Mon 26 Jun 17 @ 1:02 pm