Y-plug channel splitter wiring diagram
Wed 12 Oct 05 @ 1:52 pm
An audio doohicky is nothing more than a channel splitter. It splits your stereo signal from your soundcard into two mono signals. One is the master output, the other is the headphones output for cueing.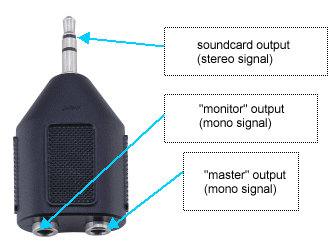 The plugs come in different flavours, be sure to get one with the correct wiring. the stereo signal should be splitted into 2 independent mono-signals, pay attention to it 'cause stereo splitters (stereo-to-stereo) looks the same, are very common but different in result and won't be of any use in this case.
The doohicky should be available in good electronic stores... but 'cause it's not a commonly used wiring device, it may be difficult to find. Here's the wiring diagram, so if you have a little soldering experience you can build your own plug, or go to an electronic shop and let them build one.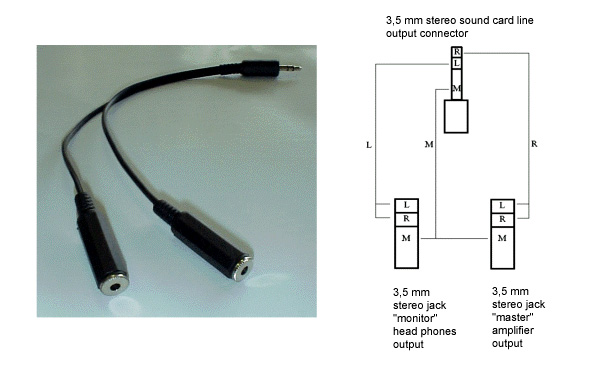 Note: the mono channel is connected to both channels of the stereo output connector, be sure to use stereo connectors or you will damage your hardware.