Hardware
All-in-one
Featured | Numark MIXTRACK 3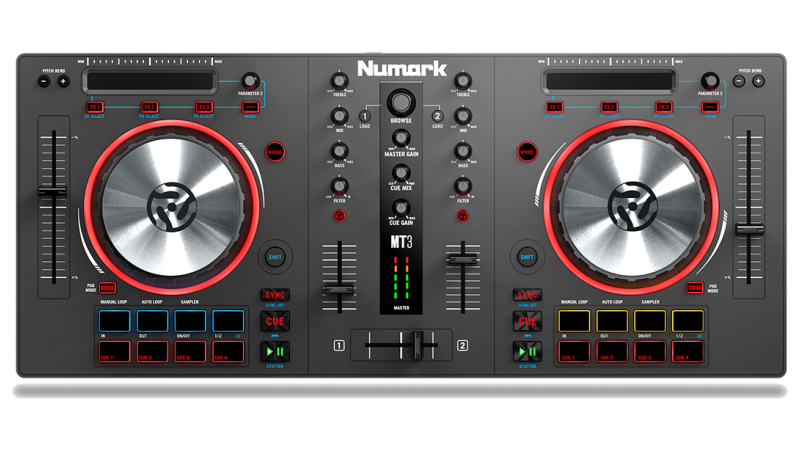 MIXTRACK 3






DJ controller designed with the skilled, professionally-aspiring DJ in mind. This controller offers a whole host of features and performance that sets it way above conventional DJ controllers, yet it offers great bang-for-the-buck and it's a snap to take anywhere.
Featured | Numark PartyMix Pro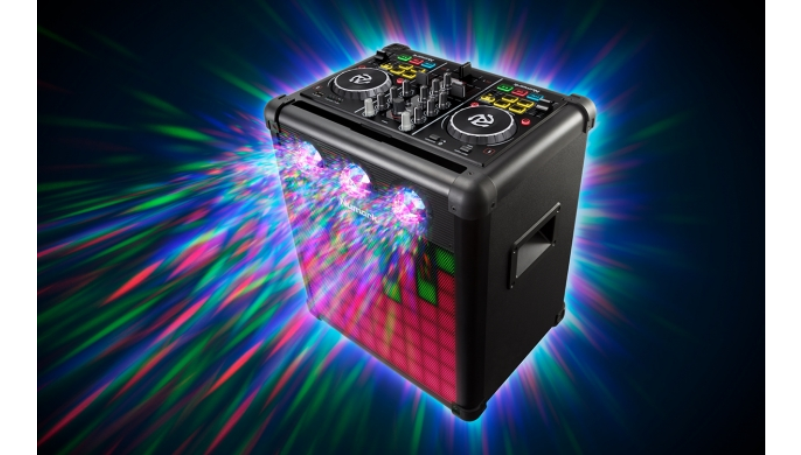 PartyMix Pro







The fun never stops with the Party Mix Pro! Now you can be the superstar DJ and play at home, in your backyard, at the beach or at a sun-setting barbecue. Party Mix Pro is the ultimate party system with sound-reactive lights that move to the beat and light up your space with excitement! Party Mix Pro is the all-in-one DJ solution to play your favorite music with a powerful speaker, beat-synched lights, and full DJ control. Instantly plug in your preferred device (iPhone, iPad, iPod touch, or laptop) and install the included software to start the party! Play your favorite music anywhere with its long-lasting rechargeable battery.
Featured | Numark PARTY MIX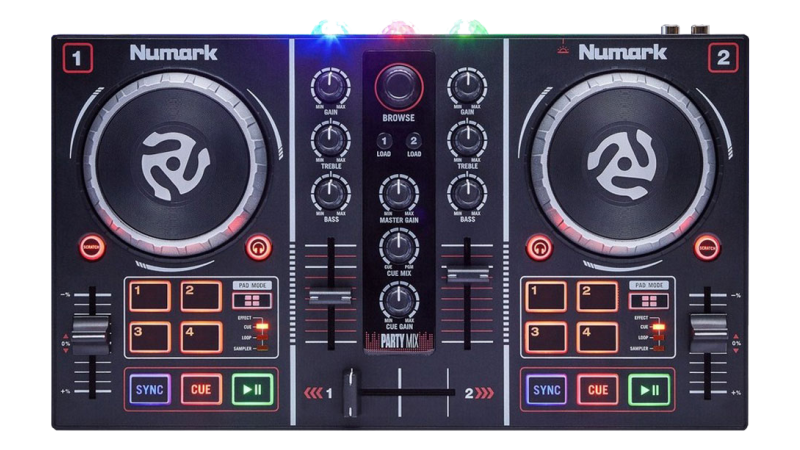 PARTY MIX







Let's get this party started! No matter what your skill level you can get any party started with the Party Mix! This is an amazing DJ Controller that connects directly to your laptop and lets you play and mix all of your favorite songs and videos with the included VirtualDJ DJ software. Mix, blend and create just the right mood with this 2-channel DJ controller that empowers you to rock the house. Preview your mix in your headphones before you crossfade the music to your speakers—like a pro! With Party Mix, you can manually sync the beat (or auto sync) and blend your songs with your playlist.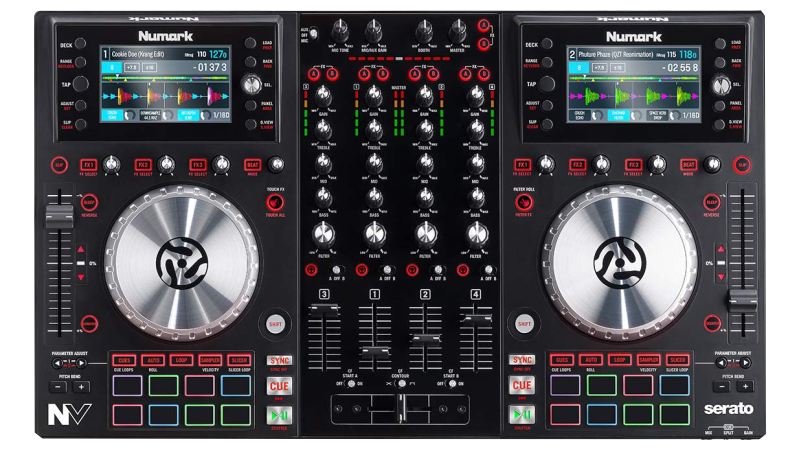 NV










NV reimagines the hardware-software experience for the professional DJ. Set of 4.3-inch full-color screens that provide real-time feedback of VirtualDJ, complete with spinning Virtual Decks, effects , Cue points, waveforms and more. DJs can perform with the laptop closed or out of sight without sacrificing functionality.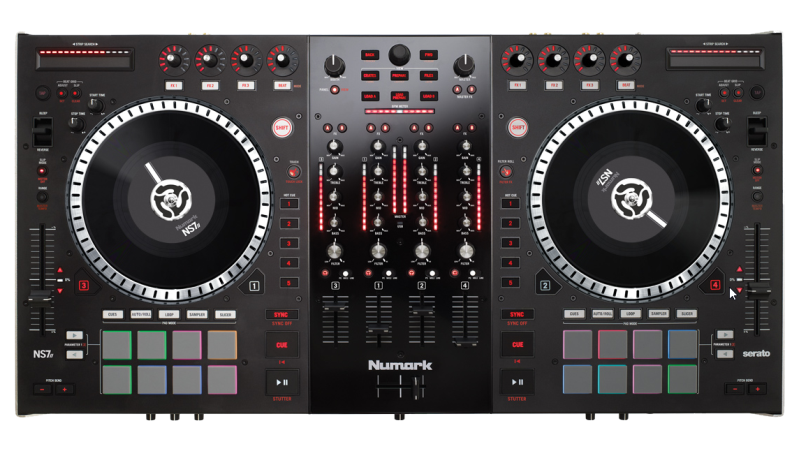 NS7 II









Four channels mixer, real slip mats and vinyl, motorized turntables, and a full array of touch-activated knobs and filters and velocity-sensitive performance pads. Nearly every inch is filled with controls, visual feedback, high-resolution MIDI, and comprehensive integration with VirtualDJ. Powerful, cutting-edge technologies blend together perfectly to give you unmatched mixing capability in a rugged, all-metal design that's born to perform.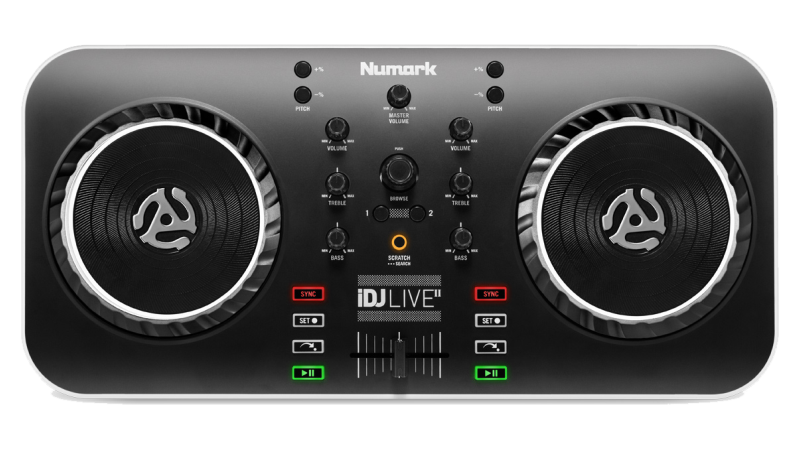 IDJ LIVE II




iDJ Live II gives you real DJ controls so you can mix your music with precision. Featuring an updated low-profile design and USB connectivity, iDJ Live II lets you perform your way. Connect to any iOS device or to your laptop computer and use it with your favorite DJ app and software. Work the smooth crossfader, tweak the EQ knobs, spin the capacitive touch-activated platters, and hang on for the ride.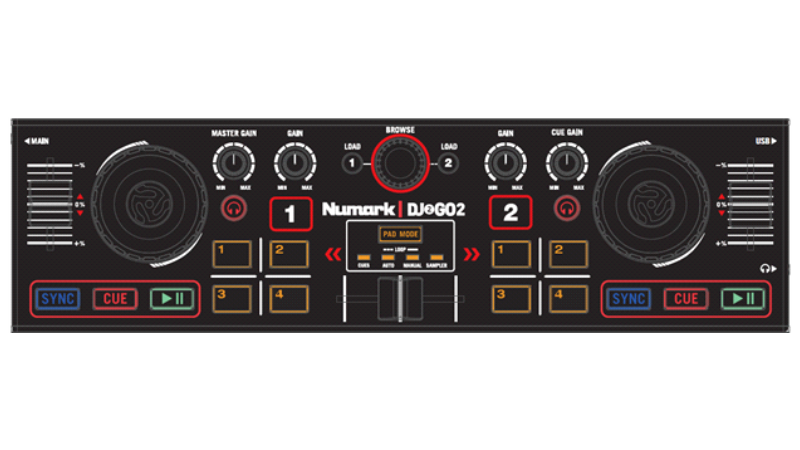 DJ2GO2






DJ2GO2 is a portable, pocket-sized DJ controller that goes with you everywhere. It's equipped with a built-in sound card which makes this the smallest DJ controller around. It fits on top of your laptop so you're ready for action in no time, without taking up any unnecessary space. It's perfect for using for small gigs, prepping your gigs, and a great backup for those "just in case" moments. There are endless possibilities, but most importantly, you can go anywhere with DJ2GO2.
Addon Units (FX,Pads,..)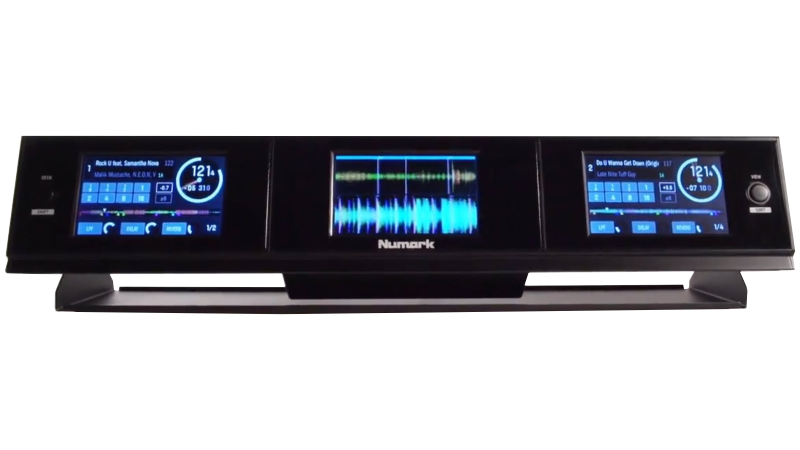 DASHBOARD

Stop staring at your laptop and focus on the music with the Numark Dasboard! Whether you use turntables or any supported DJ controller, the Dashboard enables you to tuck away your laptop and focus on the crowd. Innovative 4.3-inch full color display gives you access to your playlists/crates and you can monitor your music's waveforms on either the center or side screens. You can also browse through your music by Song, Artist, Time, BPM, and Key.
Sound cards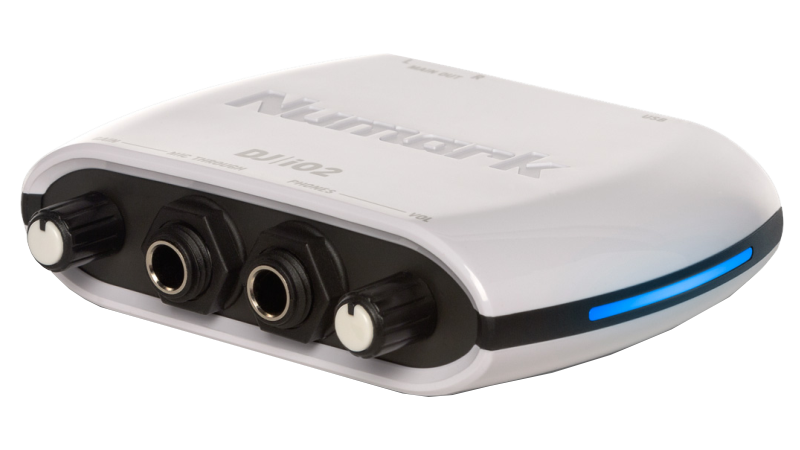 DJ IO2



DJ|iO2 features high-quality, audio playback with 24-bit / 44.1 kHz resolution and an ultra-low-latency signal path designed for real-time, pro-quality mixing. Its RCA stereo outputs integrate with main sound systems, and an onboard 1/4" headphone output lets you cue and output your main mix simultaneously. DJ|iO2 also has a 1/4" microphone for MCing, performing, and singing.