Just a father of 5 who happens to spin records and books a show or 2...............

Resident DJ at the 21st Amendment in Sioux City, IA. OpenFormat for the most part but my heart lays in Trap and Hip-Hop.

I also teach what Ive learned over the years and I myself am still learning this craft. Ive meet a lot of names over the years both big and small and Im grateful for everything Ive done thus far.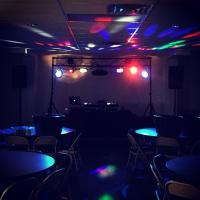 Colice Sweet 16
Sioux City, IA, Sun 21st Jan 2018
This was just your basic Sweet 16, a lot of Pop, Top 40 and all clean edits.
Compartir en una Red Social