VDJPedia
Last edit by djkorita2010, Professional edition user on Sun 29 Nov 15 @ 12:07 am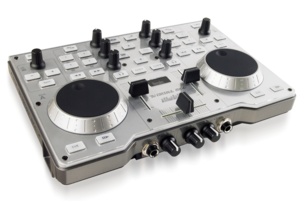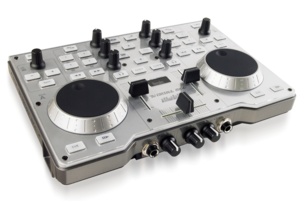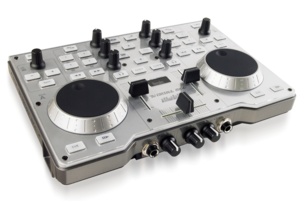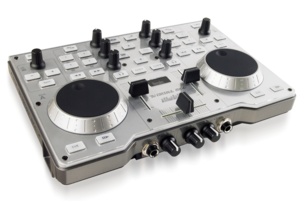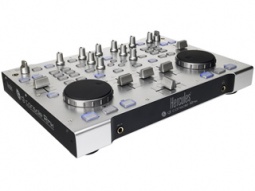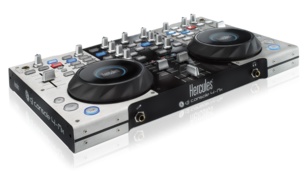 HERCULES
Website - www.hercules.com
Support - ts.hercules.com
Hercules DJ Mix Room - www.herculesdjmixroom.com

IMPORTANT: To troubleshout any glitches or problems, the FIRST step is: download the latest drivers from Hercules website:
IMPORTANTE: Para evitar y solucionar problemas, lo PRiMERO a realizar es: Descargue los últimos drivers de la página de Hercules:

http://ts.hercules.com/eng/index.php?pg=view_files&gid=17&fid=62&pid=215&cid=1

or Check in here:
o vea aqui:
http://es.virtualdj.com/image/thumb/48116/1791/255px-HercMP3.jpg
http://www.virtualdj.com/wiki/Common_Device_Drivers.htm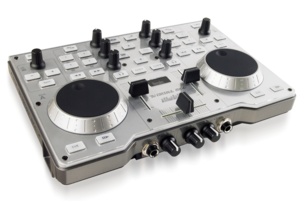 l

For Windows 7 AND/OR laptop users: Use your POWER PLAN settings in HIGH PERFORMANCE and use your computer plugged to the outlet to have the maximum performance running in your system.

Para Windows 7 Y usuarios de portatiles: Cambien las OPCIONES DE ENERGIA a ALTO RENDIMIENTO o high performance y tengan el equipo conectado a la toma de energía electrica mientras usen VirtualDj en público.

DJing and digital music: The explosion in popularity of the MP3 phenomenon, laptop computers and high-speed Internet buoys Hercules in the development of its product ranges for the digital music market. Hercules has chosen to offer targeted products (from entry level to high-end) with particular attention paid to design and software integration. The innovative functions developed allow users to discover and manage all aspects of DJing and digital music quickly and enjoyably.

DJ Console RMX

PDF Product Info and FAQs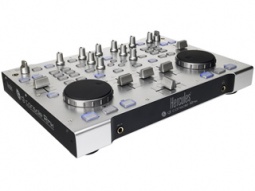 "The new Hercules DJ Console Rmx was an impressive, completely professional looking DJ controller/sound card for computer DJs.
While the previous DJ Consoles may have suffered from people wrongly judging a book by its cover, this unit is a sure fit in any pro rig."<br>

Visit Here - To Learn more about setting up your RMX

If you are experience continues flashing lights after a firmware update, then the Firmware has failed. This can be reset by following this .pdf manual found here,

http://ts.hercules.com/eng/index.php?pg=view_files&gid=2&fid=28&pid=215&cid=6

For both Windows OS and MAC OSX, in English and French.

VIRTUAL DJ + RMX + TCVS (Mac Version) TCCDs too



Hercules DJConsole RMX and MIC USE on VirtualDJ / Uso del Micrófono en VirtualDJ Pro y la RMX

This is a FAQ... and cause confuse in its correct setup. There are 2 ways to get MIC usage with RMS and VirtualDJ Pro. The Mic could not be recorded in VDJ DJConsole edition, just in Professional edition.

Esta es una pregunta frecuente que causa algo de confusión al querer usarla. Hay 2 modos de usar el micrófono con la RMX y VirtualDJ Pro. El la versión VirtualDJ DJC que viene con la consola, no puede grabarse con el MIC.

A) To use VirtualDJ Pro with MIC, you need a MIC connected to the RMX. To use just push MIC button and adjust the MIC volume. Now the mic will sound with your current TALKOVER settings in DJ Console Series Control panel. To keep this working you need to use your RMX sound card as 4.1 sound card and not in ASIO or DJCONSOLE RMX mode.

Para usar la RMX con el VirtualDJ Pro y el micrófono, primero debe tener conectado un micrófono en su RMX. Para usarlo, presione el botón de MIC en la RMX y ajuste el volumen del MIC, con eso escucha el micrófono con los ajustes preestablecidos de TALKOVER en el Panel de Control de la Hercules DJConsole Series. Pra que esto funcione en VirtualDJ es importante que en la Configuración de Tarjetas de Sonido de VirtualDJ esté seleccionada la opción de TARJETA DE SONIDO 4.1 y ahí seleccionado la Hercules DJConsole RMX como tarjeta de sonido. No funciona en modo ASIO el micrófono y no funciona si selecciona el icono de RMX en vez de seleccionarlo como tarjeta de sonido 4.1.

B) Other way to get this working is setting up DJConsole Series Control Panel and go to ADVANCED options. In there select USB STREAMING 1-2 + MIC and exit. You can use now MIC all time without pressing any button.

Otra manera de tener esto trabajando es usando la configuración AVANZADA en el Panel de Control de la Hercules DJConsole Series. Ahí debe seleccionar USB Streaming 1-2 + MIC. Usted podrá usar el micrófono en todo momento sin necesidad de presionar ningún botón.


RECORDING using MIC in VirtualDJ Pro / Grabando usando un Micrófono con VirtualDJ Pro

You can record using the method A) or B) in the above instructions. But in VirtualDJ REC FILE CONFIG you need to select MASTER+MIC and select Hercules RMX Line In as your current MIC input. It would work ONLY if you have setup in VirtualDJ CONFIG Sound Card -- 4.1 sound card and in there select Hercules DJConsole RMX. It would not work this way in ASIO mode.


Usted Puede grabar en VirtualDJ Pro usando los métodos A) o B) descritos con anterioridad. Pero en VirtualDJ Pro REC FILE CONFIG deberá seleccionar RECORD+MIC y la tarjeta de sonido deberá decir Hercules DJConsole RMX LINE IN. De esa manera es como dice, y así habilita el uso del micrófono en la grabación. Solo trabaja de esta manera cuando esta seleccionado en la opción de VDJ CONFIG Tarjetas de Sonido como tarjeta de sonido 4.1 y ahí seleccionado HERCULES DJCONSOLE RMX. No trabajará el micrófono si esta en modo ASIO.



HDJC RMX + Macbook PRO

If you are experiencing the "error in sound driver", simply change the RMX from the left usb to the right one. That it's the solution.

Also look here for addition information on the "Error in Sound Driver" issue.


DJ Console MK2, DJConsole Mk4 DJConsole 4-Mx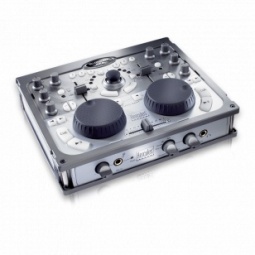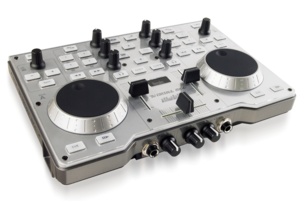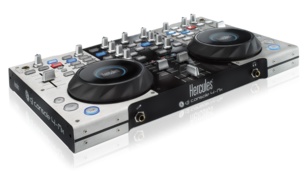 Portable, twin deck DJ mixer with audio customized to play, mix and create DJ music on a PC or a Mac.

All sound card configurations that work on a RMX or MK2 may should also work in MK4, so if you don't find MK4 configuration, you can view MK2 to configure in the same way the sound card. The only exception is in the back switch in MK4 that allow you to connect high gain CD players like CDJ Pioneer line.


Sobre la RMX. MK2 y MK4 en español:
En terminos de configuración como tarjeta de sonido, la RMX, la MK2 y la MK4 usan la misma configuración, por lo que si requieres algo que no encuentras para la RMX o la MK2 o la MK4, puede ver lo que haya para cualquiera de ellas y aplicarlo a tu configuración. Esto es en términos de su tarjeta de sonido.

Hercules Dj Console RMX y Macbook PRO.
Si tu estas experimentando el " error en el driver de sonido", simplemente cambia el usb (conexion) de la RMX del lado izquierdo al usb del lado derecho.

Modo ASIO para todas las Hercules RMX y MK2


Visit Here - To Learn more about setting up your MK2


DJ Control MP3, MP3 e2 & Control Steel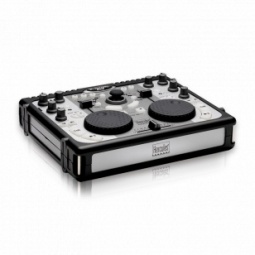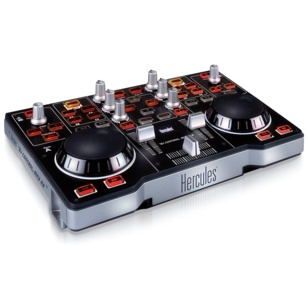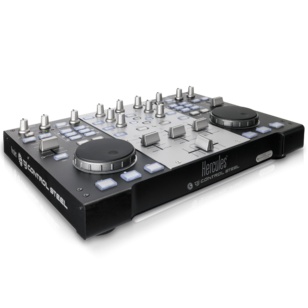 Dual deck DJ Mix Controller. 2 decks to load 2 music files as if you had 2 turntables
Portable DJ Mix Controller (235x200x65mm). Plugging DJ Control to your laptop makes a mobile beat DJ machine
High precision wheels and buttons for DJ mixing. DJing is easier with real DJControl than with a mouse or a keyboard

* Play one song while preparing the next one
* Fade gradually from one song to another with the crossfader, so that the music don't stop
* Synchronize two songs with the Auto-Beat and Master Tempo buttons

User-friendly mixing solution. Customized version of VirtualDJ® 3, a powerful and intuitive software. DJ Control MP3 makes mixing instinctive.

Sound Card Configuration
DJ Control MP3, e2 and Steel has no Sound cards included, and you may need a 4.0 or better sound card available in your computer to work with MASTER+HEADPHONES use.

There are some notes to correctly setup your sound card to be use by this controllers without sound card:

First of all, is that you need a 4.0 sound card (2 separate or more individual stereo outputs).
Second, this sound card must be your default sound card in your OS setup. This is important, LE version of this consoles just can be route to default sound card, there is no second card operation available (and it's better to use only one sound card. 2 Sound card operation is ONLY available with VirtualDJ Pro for DJConsole use).

So with only one sound card 4.0 or better you are ready to go with your DJControl or Steel Console.

It is important to set your OS to work with 4.0 (quadraphonic) or better speaker system (even if you only use it in stereo). So in Windows you need to go to CONTROL PANEL --- SOUND and in ADVANCED SPEAKERS select Quadraphonic or 5.1 surround sound system. In Mac OS, just go to Finder--APPs--Utilities-Audio/Midi and configure to be used in Quadraphonic environment.

Now You can go to VirtualDJ LE and mix with MASTER+HEADPHONES (or also MIXER 2 Line Out using VirtualDJ Pro).
That's all, enjoy!.

Español
Configuración de Tarjeta de sonido para el uso de DJControl MP3, e2 y/o Steel
Estas consolas no incluyen una tarjeta de sonido, por lo que es requerido tener una tarjeta 4.0 o superior para poder tener preescucha con estas consolas y su versión LE que viene incluida. Es necesario tener 2 salidas estereo independientes (FRONT + REAR, o 1-2 y 3-4) y esta tarjeta debe ser la tarjeta de sonido por default en el sistema operativo.

Es importante también que el Sistema Operativo que usamos esté configurado para usar Altavoces en modo CUADRAFONICO o 5.1 de sonido envolvente, incluso si solo usamos salidas estereo. Esto es muy importante, ya que sin esta especificación el sistema usa la tarjeta de sonido como una estereo unicamente sin dar posibilidad a preescucha.

Para Windows es necesario entrar al Panel de Control y la OPCION SONIDO. Luego ahí seleccionar que la tarjeta 4.0 o superior sea nuestra tarjeta por default. Terminado esto, ir a CONFIGURACION AVANZADA de ALTAVOCES y seleccionar cuadráfonico o 5.1 de sonido envolvente.

Con esto ya puede ir a VirtualDJ y tener la preescucha en los audífonos (conectados en REAR o 3/4) y el MASTER saliendo en 1y2 o FRONT SP.

En MAc se sigue un proceso similar, se usa AUDIO/MIDI y se selecciona QUADRAPHONIC como el la configuración a nuestra tarjeta de sonido 4.0 y debe estar esa configurada como predeterminada.

Con eso están listo para disfrutar VirtualDJ, ya sea como MASTER+HEADPHONES o MIXER (Con VirtualDJPro).

Visit Here - To Learn more about setting up your MP3 Console


Troubleshooting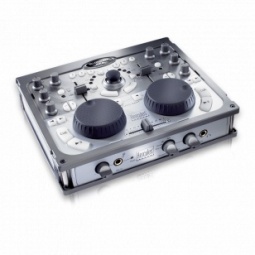 Sobre la MKII en español:
VDJ + Hercules MK2 + TCVs (Mac OS X)
Hercules DJ Console MK2 y Virtual DJ V3.4.1
Hercules DJ Console MK2 y Virtual DJ V4.x
How to Connect Hercules RMX to Mixer



Problems Installing RMX on Vista or Windows 7

This is on a clean install so clean out any previous installs on your machine.

It will show you an install on Windows 7 - 64 bit, what happened when it went wrong and then what to do to get it installed, please please please follow the guide, don't deviate, don't fast forward, just do as it says at any prompts.

Obviously you will have to wait while it goes through the install procedures as I've edited out those waiting around bits.

DO NOT INSTALL AS ADMINISTRATOR! only do so if it asks.

I know you get to a point where you think the previous bit was a waste of time, but hopefully if you follow this to it's end you will have a working installation.

Remember I have edited out the bits that you must wait for the installation to run it's course.


Wiki HOME