Sound Setup
Return to User Manual Table of Contents
Echo AudioFire 4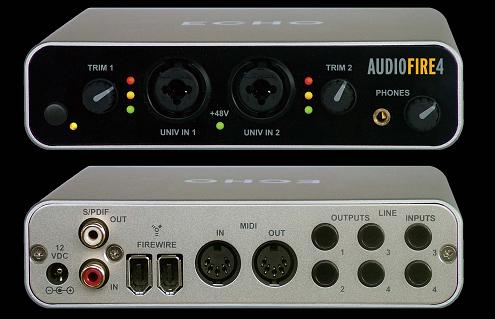 This is a great sound card, could be use in timecode configurations, but you may need to know more to setup correctly using VirtualDJ.
You need 4 or 8 adapters to connect to regular RCA mixers and equipment. 1/4" to RCA adapters.
When you connect this firewire sound card to a 6 pin 1394 port, it would be self powered by that plug. This applies the same to Mac or PC. In Laptops is more common to have a 4 pin firewire port (i1394). In this case you need to connect your sound card with it's power supply to power up this soundcard.
Download the newest drivers from Echo website:
http://www.echoaudio.com/Downloads/Drivers.php
After you install it, then open your Echo Firewire Console. Now this are the correct settings: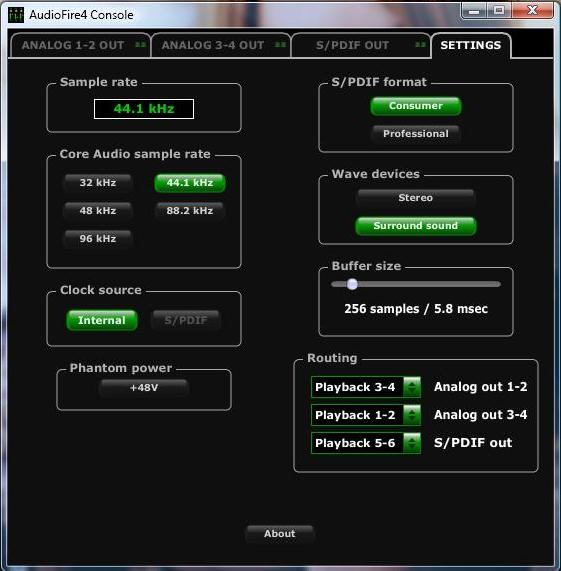 With this configuration, you can have Headphones on Headphones output in the Audiofire and MASTER in 3&4 OUTs in the back of the soundcard. If you want to use in a Mixer, also you connect 3&4 for Deck1 and 1&2 for Deck2.
You can use also this sound card to connect your DJM-800 via MIDI. Just need a regular MIDI cable to plug from MIDI OUT of DJM to your MIDI IN in your AudioFire 4. In this way you can configure to have crossfader video assign to your DJM-800 crossfader (for example).
You may need 8 of this adapter to fully connect to RCA Phono connectors: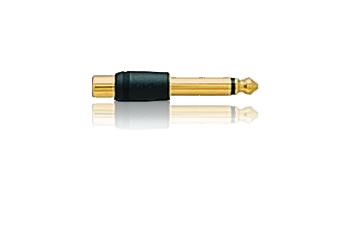 Native Instruments Audio 8
To setup in MAC this sound card you can look here:
http://www.native-instruments.com/knowledge/questions/462/Audio+8+DJ+Troubleshooting+Guide+-+%28Mac%29
Wiki HOME