Forum: General Discussion


About VirtualDJ and DJing in general

---
If you need extended support, contact our Support Team.
Forum Guidelines  (*) The moderators hold the rights to move or modify posts in order to keep the discussions clear or to facilitate the search.

hi im wondering if any one can help me . is there a way to project ask the dj instructions on to a big screen so that people can request a song thanks
---
Mensajes Fri 14 Dec 18 @ 5:58 pm

PowerPoint? And I made a QR Code for the URL so people can just scan it.

I should add that whatever you use to make the graphic, just export to a PNG and display with the sampler.
---
Mensajes Fri 14 Dec 18 @ 7:36 pm

Ok great thank you for you help much appreciated. Just created qr code for is thanks for the advice
---
Mensajes Sat 15 Dec 18 @ 7:28 pm

I have never used QR Code before, how did you do it and how does it look like?

Would like to do the same, doesn´t want my customers to stand still for a longer time ;)
---
Mensajes Sun 16 Dec 18 @ 8:41 am

I just used an app called QR Creator for mine. I purchased the upgrade that allows color background images in the code.

All of the iPhones I've used have instantly popped up the url link within the default camera app.
Androids, however, have been hit and miss. They now support it from within the native app. However, they need to have Google Lens allowed.

There is also the option of using a stand alone QR Code reading app.
---
Mensajes Sun 16 Dec 18 @ 8:46 am

Thanks blckjck.

I have used QR Creator and was wondering how he is showing it, just a white screen with the black Qr code.
Or did he used the QR code and imported it to the videos corner or something like that ?
A picture would be nice to see how you using it.
---
Mensajes Sun 16 Dec 18 @ 8:57 am

I had to test this out and this is the result: https://youtu.be/j0-9QmnkzJQ

My next try will be a sample with transparent background, so I can use it in a corner all the time or with a logo.

This is with a small transparent loop with video: https://youtu.be/hAzMg_90kHo

---
Mensajes Sun 16 Dec 18 @ 10:04 am

There are also online creators for QR codes which a search will find quickly.

Mine is on paper ;-)

And, yes, iPhones scan them with the built-in camera.
---
Mensajes Sun 16 Dec 18 @ 3:27 pm

Phil why stop there when you can do it on clothes ;)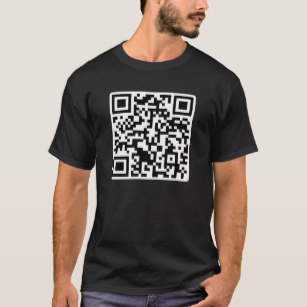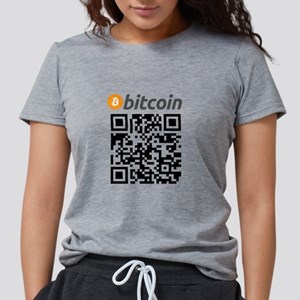 ---
Mensajes Sun 16 Dec 18 @ 7:57 pm

Great idea!
---
Mensajes Sun 16 Dec 18 @ 10:34 pm