VirtualDJ is the proving ground
for next level DJ software features,
where new ideas come out long before others

VirtualDJ is often putting the other choices to shame
with a wealth of new features on top of
an already extensive repertoire

VirtualDJ features are at the cutting edge
of digital DJing today. An impressive feature set...

VirtualDJ is a killer piece of software...
What's more, there are innovations that simply
don't exist on competing software

VirtualDJ outmatches the competition in innovation.
No other DJ software comes close...
Unique features that other DJ software imitate

UNLEASH YOUR CREATIVITY
MIX BETTER WITH INNOVATIVE TECHNOLOGY FOR DJS
❮
❯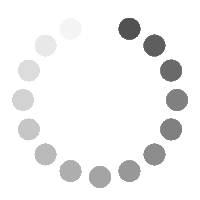 Cargando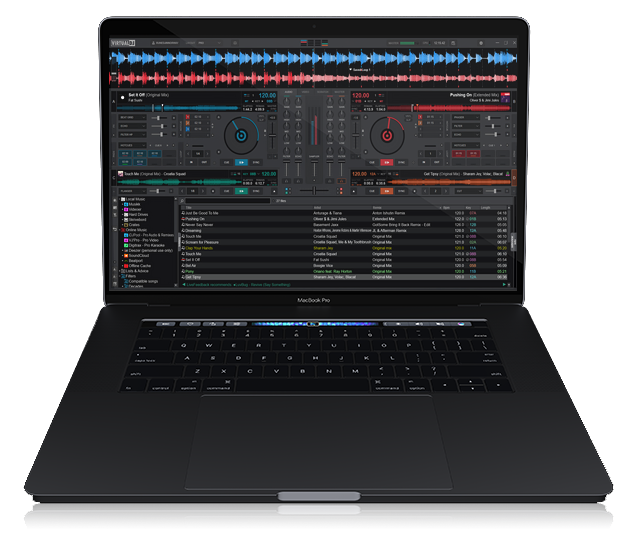 #1 MOST POPULAR DJ SOFTWARE
VirtualDJ is by far the most used DJ software on the planet, with over 100,000,000 downloads. There's a reason why everybody starts with VirtualDJ.
Poderoso y fácil de usar
Packing the most advanced smart DJ technology, and intuitive features, VirtualDJ is easy to learn and master for any starter DJ. Y es GRATIS para uso no-profesional.
EMPOWER YOUR CONTROLLER
For professional DJs, by using VirtualDJ instead of the limited software that comes with your controller, you will have the most advanced technology at your fingertips and perform even better mixes.
20 AÑOS SIENDO EL PROGRAMA #1 PARA DJs
Without big marketing or endorsments, VirtualDJ got more than one hundred million downloads, making it by far the most used DJ software on the planet.
Ask around. Every DJ you know will say they use or have used VirtualDJ at some point.

It's a philosophy at VirtualDJ: All the money we could have invested in marketing to make our software 'seem' better we've instead, invested in research and development, in order to make our software 'be' better.


That's why all the professional press is unanimous: VirtualDJ keeps pioneering the DJ world, by inventing and introducing years before the competition, new technologies that will shape the DJing world of tomorrow.

No matter if you are a beginner or an accomplished DJ, VirtualDJ will always provide you with the latest cutting-edge features, which will help you mix better, and give you an advantage. Do yourself a favor, don't let others have better tools and mix better than you! Use the most advanced software yourself straight away, and perform the best mixes you can!



.. putting the other popular choices to shame

.. no other DJ software comes close

.. at the cutting edge of digital DJing

.. a killer piece of software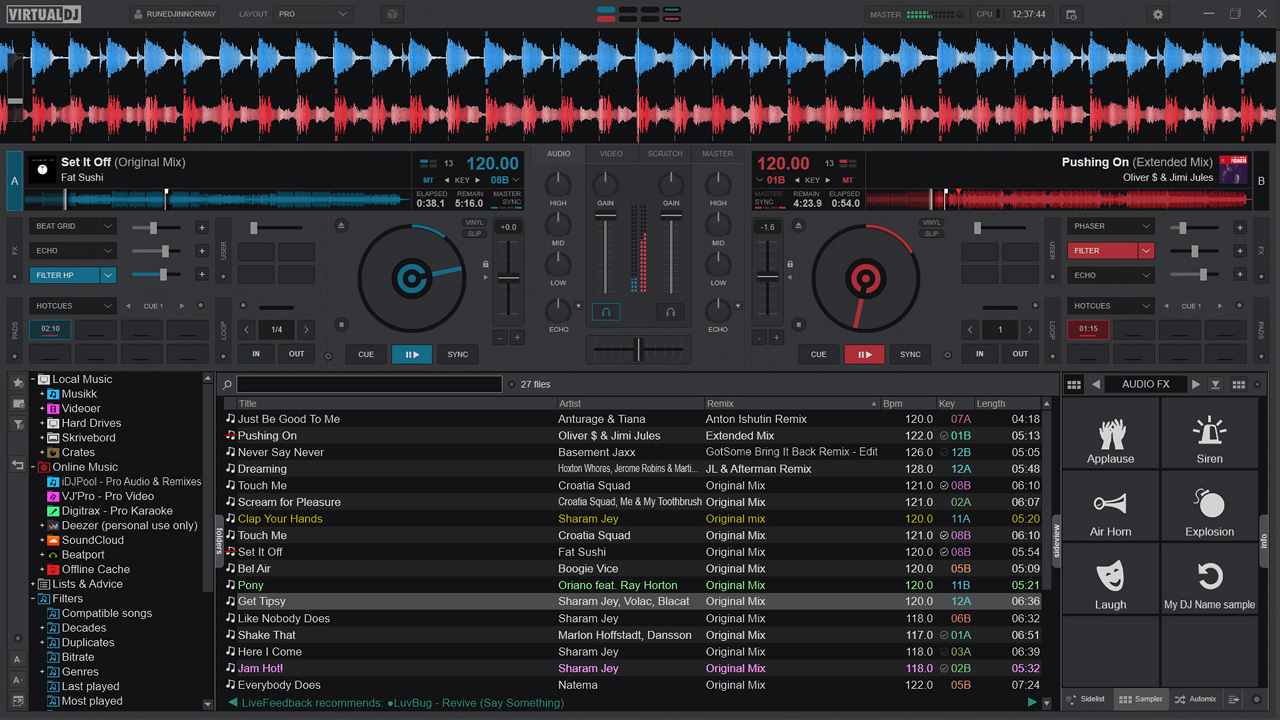 INTUITIVE INTERFACE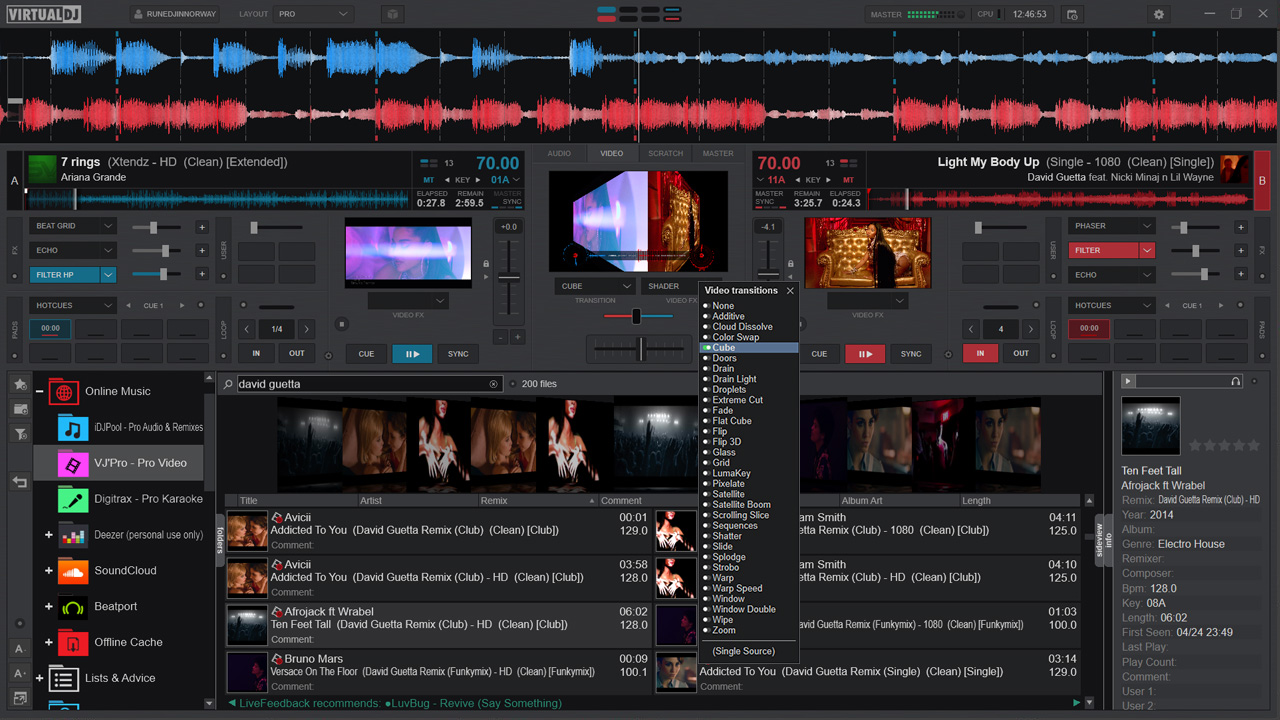 VIDEO & KARAOKE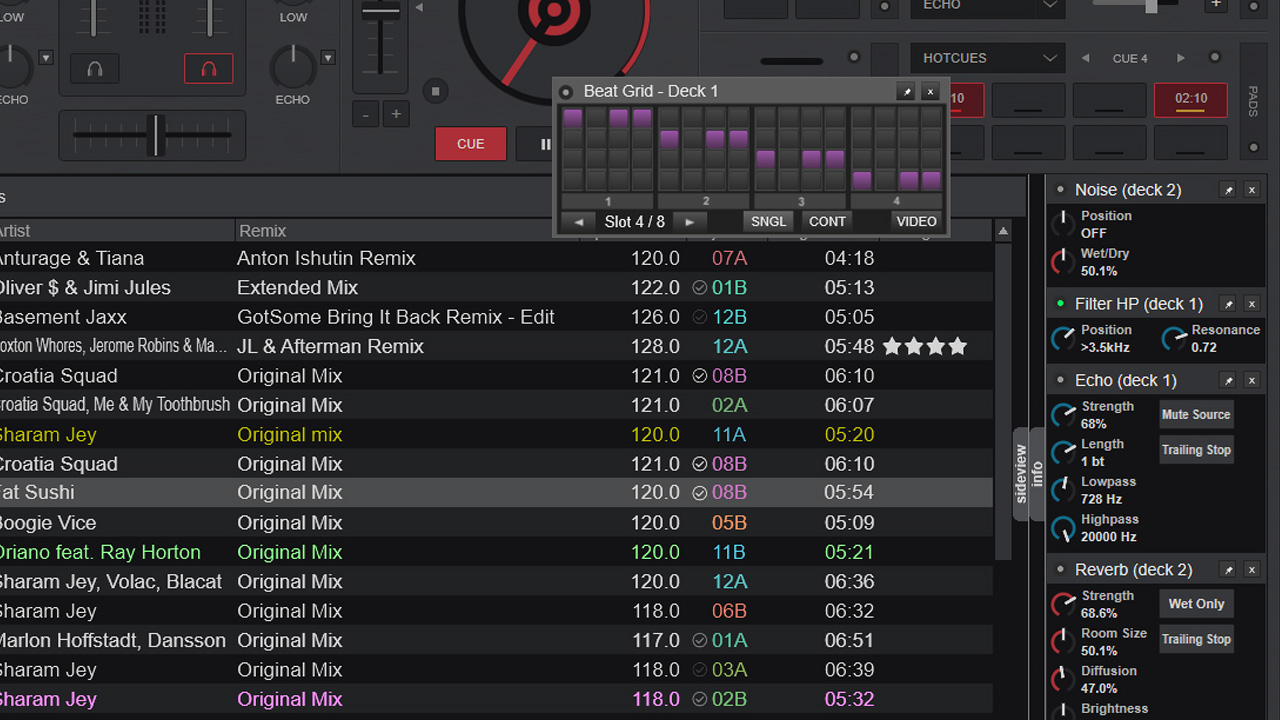 MULTITUDE OF EFFECTS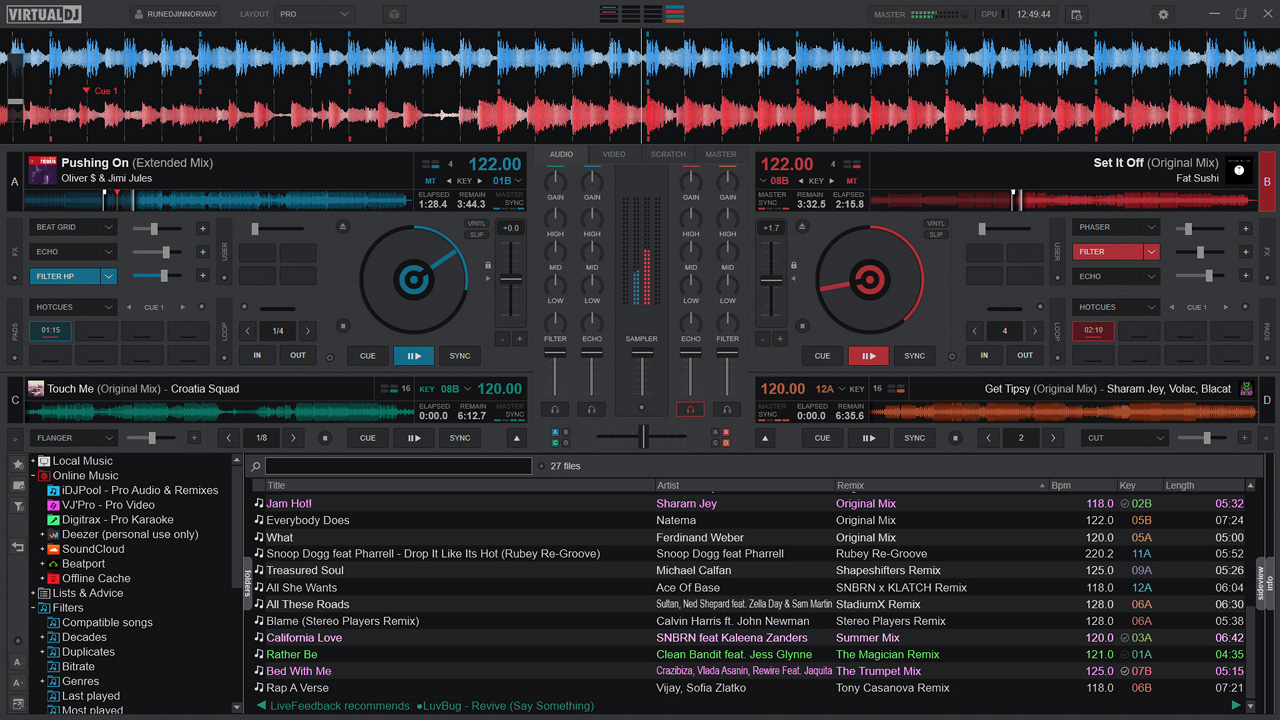 4 DECKS (OR MORE)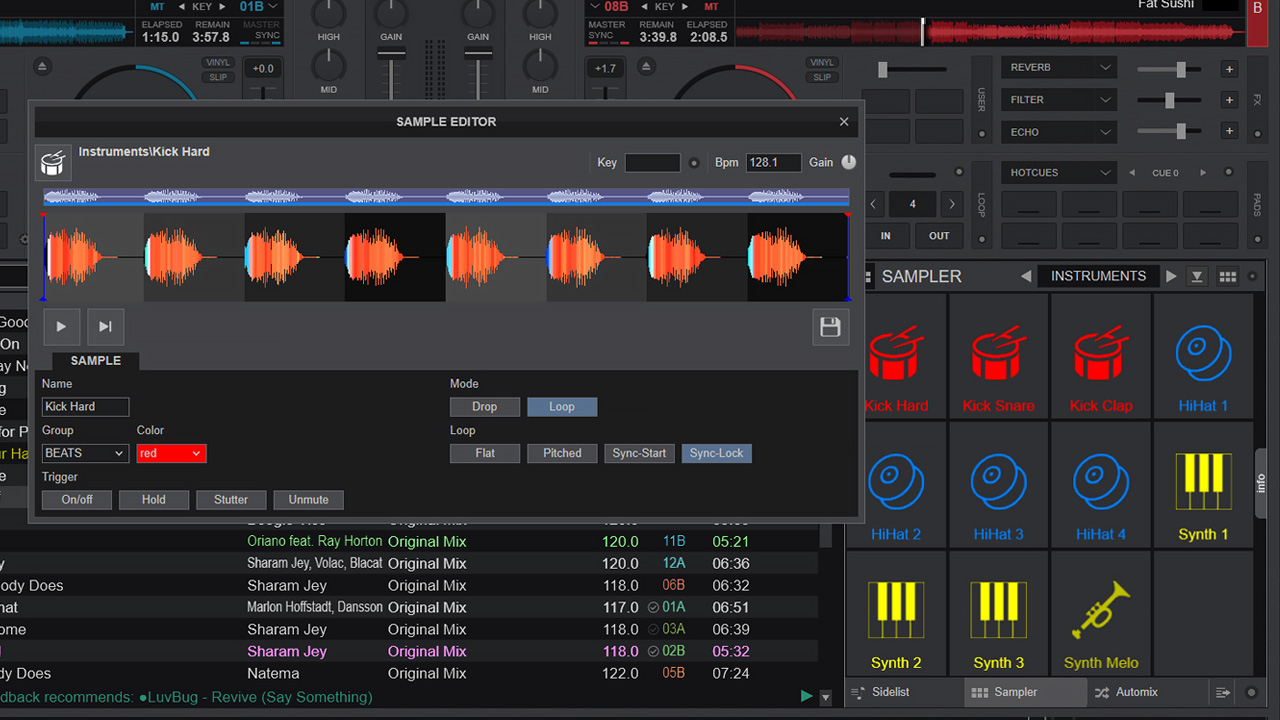 UNLIMITED SAMPLER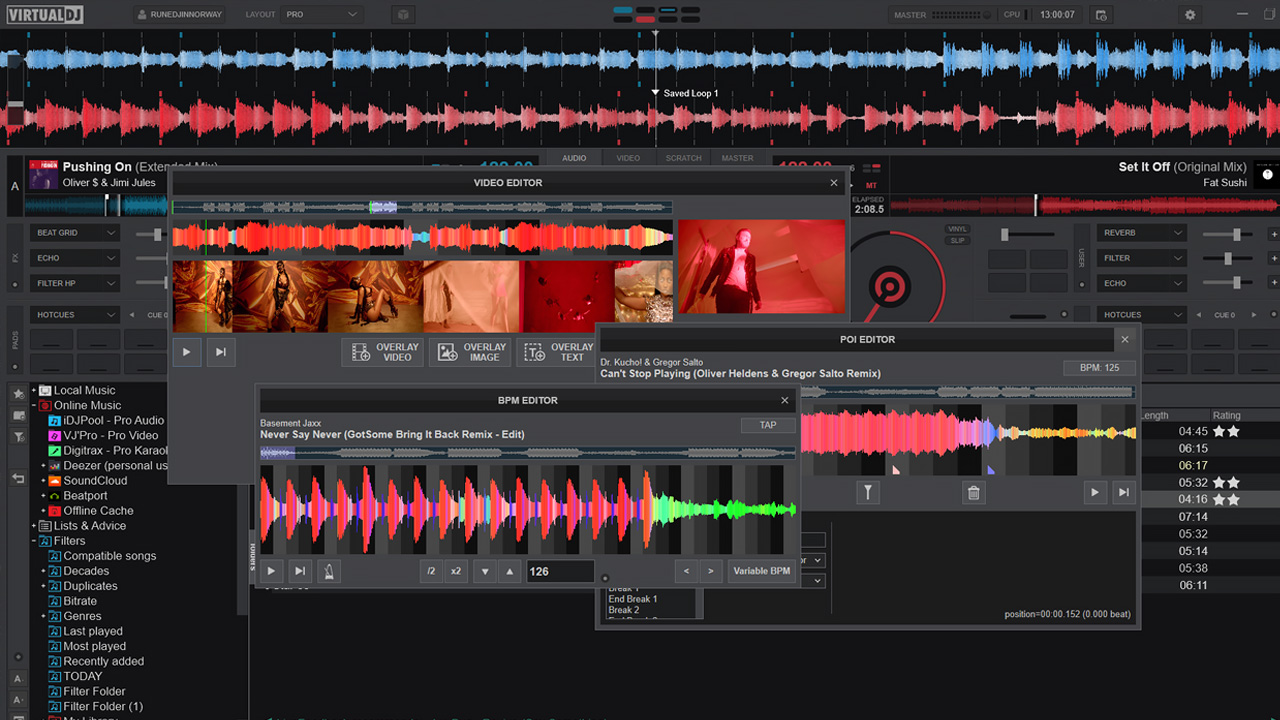 Editores Poderosos
Loading screenshots..
ROCK SOLID PERFORMANCE
Independent studies show that VirtualDJ has the lowest crash-ratio in the industry! Using highly optimized, reliable, and well-tested code, VirtualDJ runs smoother and faster than any competitor's software, and can be trusted for your gigs.

Choose a platform for your DJ work that will not let you down!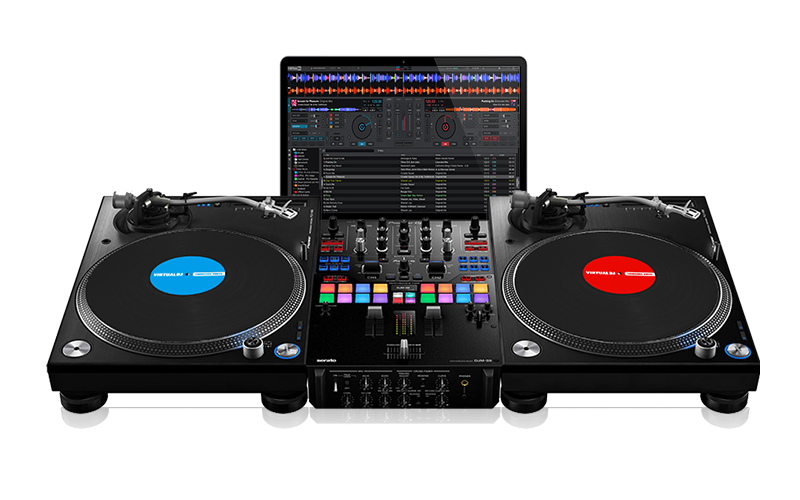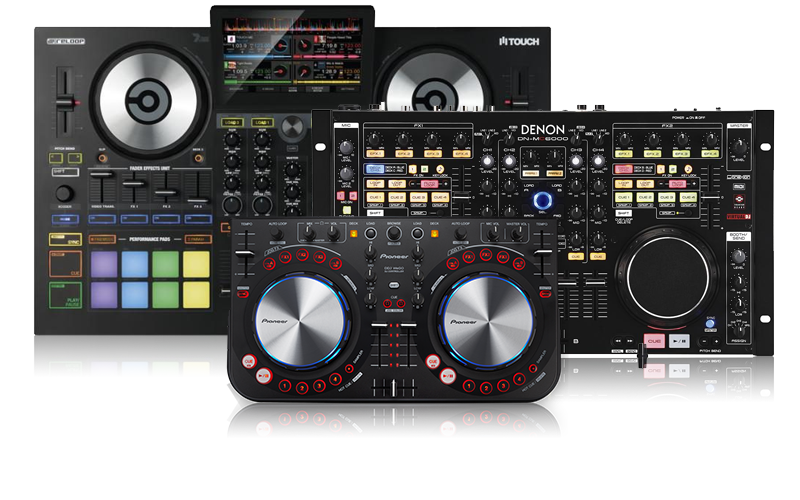 EXTENSIVE HARDWARE SUPPORT
VirtualDJ supports more DJ controllers and hardware than any other software. With plug & play support for over 300+ controllers, the choice of gear is all yours. From easy to use entry-level controllers to advanced club mixers, simply connect your controller and you are ready to mix. Detection and setup is automatic, and the powerful built-in mapper lets you customize everything easily to set your controller to work exactly as you want it to.

Keep your options open and your gear fully under your control with VirtualDJ!
STREAM MILLIONS OF SONGS
VirtualDJ lets you stream tracks from our partner catalogs directly within the software. Play anything from the millions of songs available, discover new tracks from tailored charts, and create your own playlists with ease. From mainstream to underground, everything is available right at your fingertips. All in high-quality formats.

You will always have access to the best versions and remixes intended specifically for DJ's, to karaoke and music videos, or to broader generalist catalogs like Deezer and SoundCloud. You will never run out of music to play, or be unable to fulfill a client's request.
Stand-Alone DJ Mixer
VirtualDJ le permite empezar a mezclar (pinchar) de inmediato con tan solo su PC o Mac. Practique y Aprenda, prepare sus sets y listas de reproducción. VirtualDJ trabaja para cualquier estilo de DJ, con o sin hardware.
Library Management
Magnífico y único manejo de la librería musical, con búsquedas rápidas a través de discos y carpetas, Carpetas inteligentes (Carpetas Filtro y Virtuales), listas de reproducción y más. Y con sugerencias automáticas (con Inteligencia Artificial), peticiones y catálogos en línea
Mix en Audio y Video
VirtualDJ soporta multiples formatos de audio, video además de karaoke. Entretenga a sus invitados con visuales impresionantes, video mix o eventos karaoke.
Efectos Y Samples
Efectos de Audio y Video profesional incluidos, soporte a efectos VST para enriquecer su sonido y su mix. Sampler Ilimitado con un control sencillo para audio y/o video loops.
Funcionalidades lideres en la industria
VirtualDJ apila muchas más funcionalidades más que ningún otro, y la mejor y más nueva tecnología viene en VirtualDJ primero. Con VirtualDJ puede siempre estar a la cabeza con lo último en tecnología y funcionalidad inovadora.
VirtualDJ le deja hacer más!. Desboque su potencial creativo...